About Me
  Hi! I'm MONICA
PROPOSAL Planner

I work with you to bring your big day vision to life.
On this page, I'm expected to write something about me with the purpose to introduce myself. It's not easy to say in a few words who I am, what I do, and why you should choose my services for your marriage proposal. After all, you need to trust the one who will be taking care of one of the best moments of your life.
Should I be asked to describe myself, I would say that I am an organized, creative person, in love with everything about beauty. And I have put the beauty ingredient in all my professional activities. Fashion and interior decoration in the past; cake design, tourism and proposal planning today. In all those fields I had, and still have the opportunity to take in beautiful things and to create beautiful things, and that's what I like best. At the same time, I'm very proud of my planning and organizational attitude, which allows me to start a professional activity out of beauty.
Living in Verona, one of the most beautiful towns in Italy and the city of Romeo and Juliet, I feel blessed to live in a territory which is so rich in art, history and natural landscapes. Half an hour driving to Lake Garda, forty minutes to Vicenza and Padova, Palladio's homeland, and one hour to Venice. Lake and sea, hills and mountains, all within reach. There are so many romantic sceneries, perfect for marriage proposals, that one is faced with an embarrassment of riches.
I've been promoting this territory for many years and yet I feel touched upon watching the green shores of Lake Garda or enjoying the sunset from the hills. And not to mention its history, from the Roman remains to the medieval buildings, from the Venetian palaces to the Austrian military architecture. Every step you take is a step into beauty, history and art, so deep that you can get lost in it. 
"There is no world without Verona walls, but purgatory, torture, hell itself. Hence banished is banishe'd from the world and world's exile is death…"
SHAKESPEARE "Romeo and Juliet"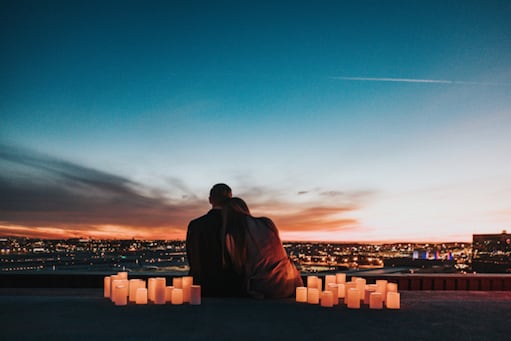 I would be delighted to plan your marriage proposal, to create that ambience and decor that reflect your story and your future fiancée's personality. I would like you to feel like being in a fairy tale, surrounded by beauty and love. Contact me with confidence, I'm waiting for your story!
I'm Italian and Italian is my mother tongue, so I apologize if my English on this website is not that of native speakers. Please feel free to let me have your feedback and suggestions. I'd really appreciate it!